I had a custom dolly made to support the body and a brace to keep the body ridged.
The brace was put in place prior to removing the body off the car frame. The body was then
sent to the painter to do his magic. These pictures were taking the day I got the body back.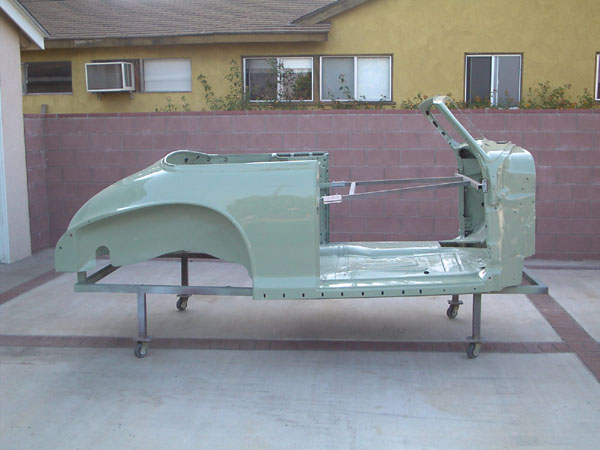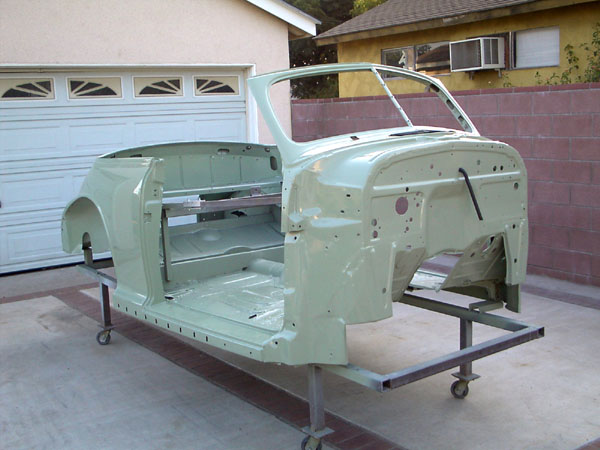 I then had a few friends help me place the body back onto the frame and removed the brace. Next I put
the doors on and spent the next month taking my time aligning the doors and body till I was happy.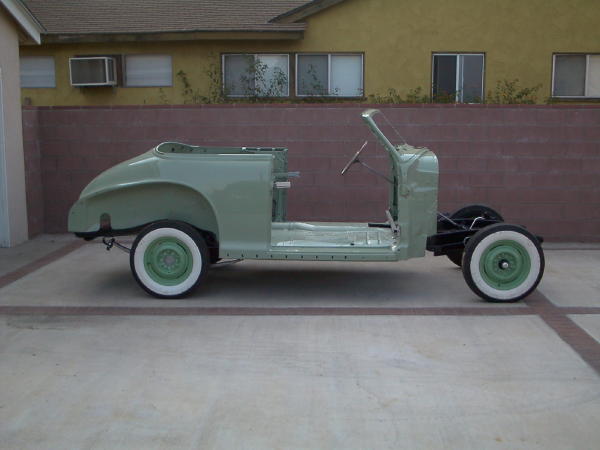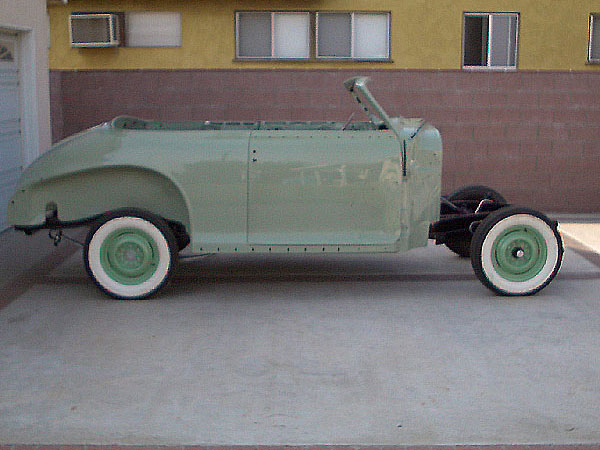 1 2 3 4 5 6 7 8 9 10 11 12 13 14 15 16 17 18 19 20
21 22 23 24 25 26 27 28 29 30 31 32 33 34 35 36 37 38 39 40
41 42 43 44 45 46 47 48 49 50 51 52 53 54 55 56 57 58 59 60
61 62 63 64 65 66 67 68 69 70 71 72 73 74 75 76 77 78 79 80
81 82 83 84 85 86 87 88 89 90 91 92 93 94 95 96 97 98 99 100