Below is the front windshield, windshield rubber and
polished stainless steel moldings ready for installation.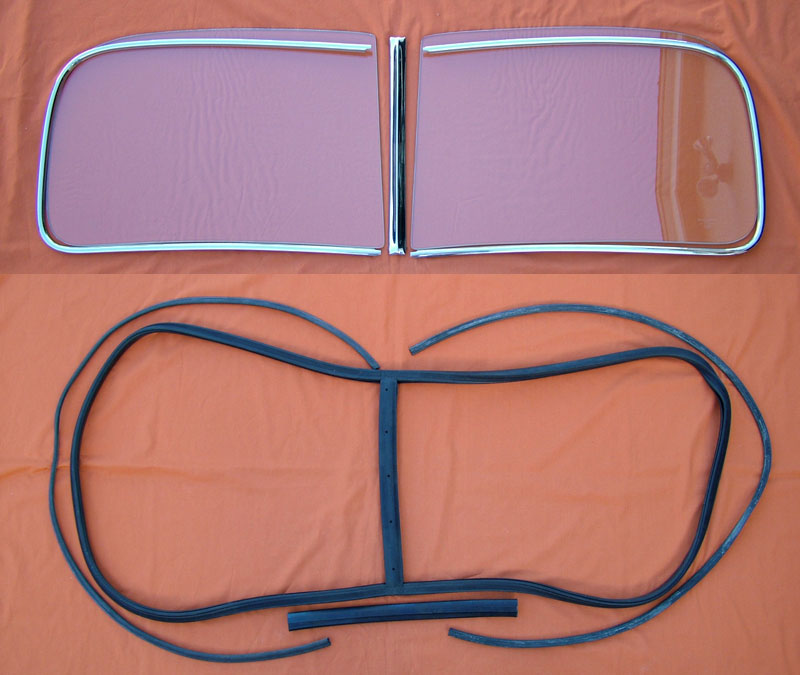 Last but not least the rear window glass, frame and attaching hardware. This is an original
frame which I had the outer frame piece chromed and the inner frame piece powder coated
black. I also replaced the old original screws with new stainless steel matching screws. All
glass shown is new with original logo and date codes as shown in page 15.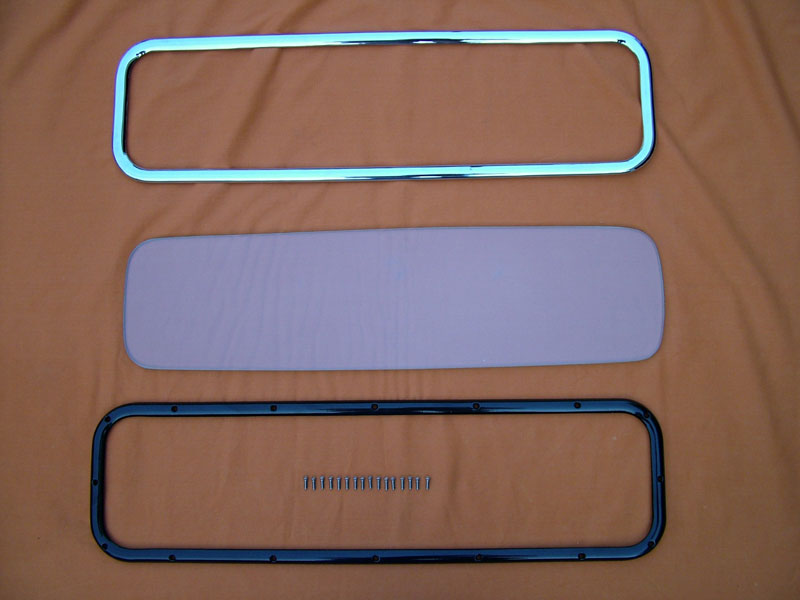 1 2 3 4 5 6 7 8 9 10 11 12 13 14 15 16 17 18 19 20
21 22 23 24 25 26 27 28 29 30 31 32 33 34 35 36 37 38 39 40
41 42 43 44 45 46 47 48 49 50 51 52 53 54 55 56 57 58 59 60
61 62 63 64 65 66 67 68 69 70 71 72 73 74 75 76 77 78 79 80
81 82 83 84 85 86 87 88 89 90 91 92 93 94 95 96 97 98 99 100