The transmission was rebuilt, cleaned and painted, the vacuum assembly bracket
was powder coated and the hardware was all plated. The vacuum assembly
is NOS and was not touched up, and the lever assembly was cleaned up.
New cushions were purchased and will be installed.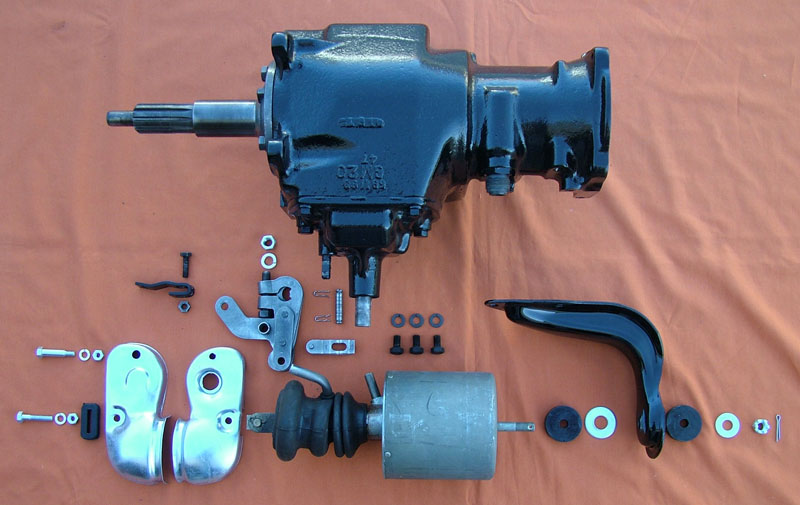 Below the transmission is ready for installation. Shown are all the components
needed for installation, new throwout bearing, new U-joint with everything
painted or plated and all the gaskets.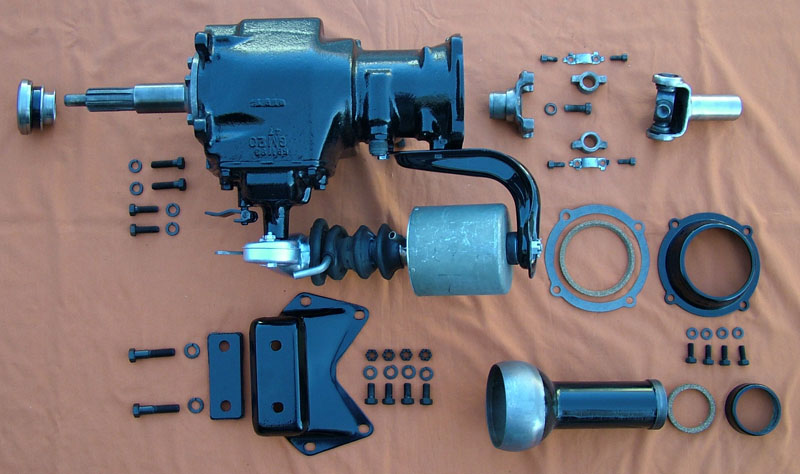 1 2 3 4 5 6 7 8 9 10 11 12 13 14 15 16 17 18 19 20
21 22 23 24 25 26 27 28 29 30 31 32 33 34 35 36 37 38 39 40
41 42 43 44 45 46 47 48 49 50 51 52 53 54 55 56 57 58 59 60
61 62 63 64 65 66 67 68 69 70 71 72 73 74 75 76 77 78 79 80
81 82 83 84 85 86 87 88 89 90 91 92 93 94 95 96 97 98 99 100