Shown here are all the connector fittings for the hydraulic lines from the
control valve to the cylinders. From left to right: 1) control valve to firewall
lines 2) firewall lines to floor pan lines 3) seals lines going through firewall
4) floor pan line to cylinder lines, under rear seat 5) bottom of cylinder fitting
6) top of cylinder fitting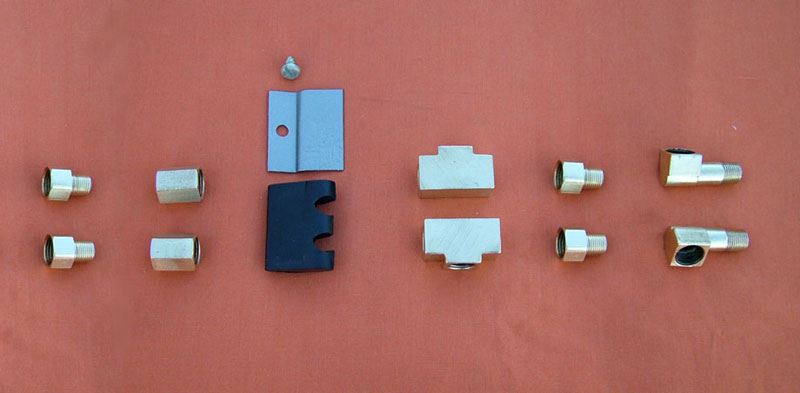 Below is hydraulic cylinders and all it's mounting hardware. The top cylinder yoke,
screw and nut should be chromed but these were forgotten in the last run to the
chromer. The next time I visit the chromer these will be rechromed as original.

The top cylinder yoke, screw and nut have been chromed as original, shown below.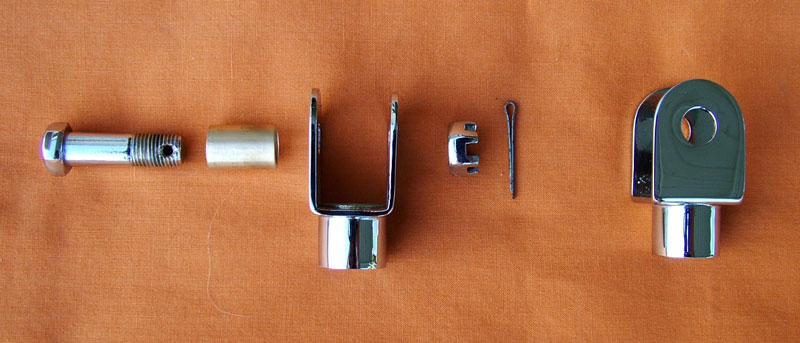 1 2 3 4 5 6 7 8 9 10 11 12 13 14 15 16 17 18 19 20
21 22 23 24 25 26 27 28 29 30 31 32 33 34 35 36 37 38 39 40
41 42 43 44 45 46 47 48 49 50 51 52 53 54 55 56 57 58 59 60
61 62 63 64 65 66 67 68 69 70 71 72 73 74 75 76 77 78 79 80
81 82 83 84 85 86 87 88 89 90 91 92 93 94 95 96 97 98 99 100