Although the Top piece was NOS and in great shape for its age I had it rechromed as well.
I spray painted the black lines and the letters taking time to mask everything very carefully,
it came out pretty good. The attaching hardware is also shown.


Same with the Tee, NOS but rechromed. The propeller button was as super nice NOS
part that did not need to be rechromed.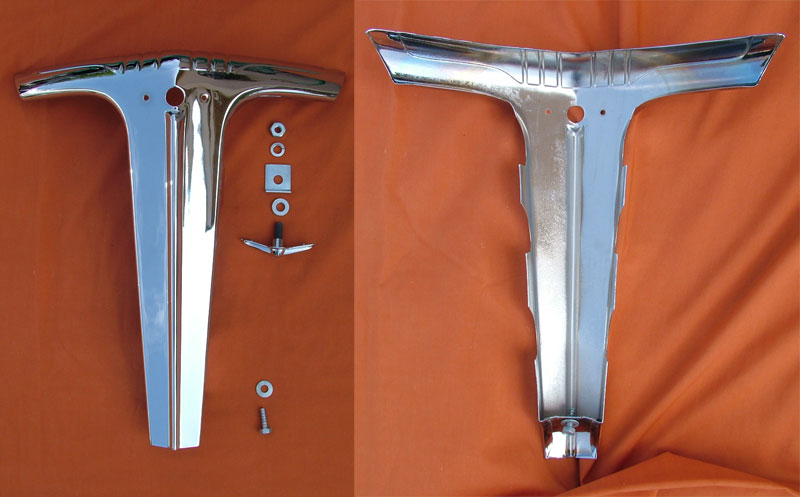 1 2 3 4 5 6 7 8 9 10 11 12 13 14 15 16 17 18 19 20
21 22 23 24 25 26 27 28 29 30 31 32 33 34 35 36 37 38 39 40
41 42 43 44 45 46 47 48 49 50 51 52 53 54 55 56 57 58 59 60
61 62 63 64 65 66 67 68 69 70 71 72 73 74 75 76 77 78 79 80
81 82 83 84 85 86 87 88 89 90 91 92 93 94 95 96 97 98 99 100