Shown are the vent windows fully assembled, I am very pleased on how they came.
out. I do not like to brag but they look as good as factory assembled. Also pictured
are all the attaching components that mount the vent window to the door. Some hardware
has been replaced with new hardware due to the condition of the original or due to non-
original hardware. I tried to the best of my ability to find matching style hardware for authenticity.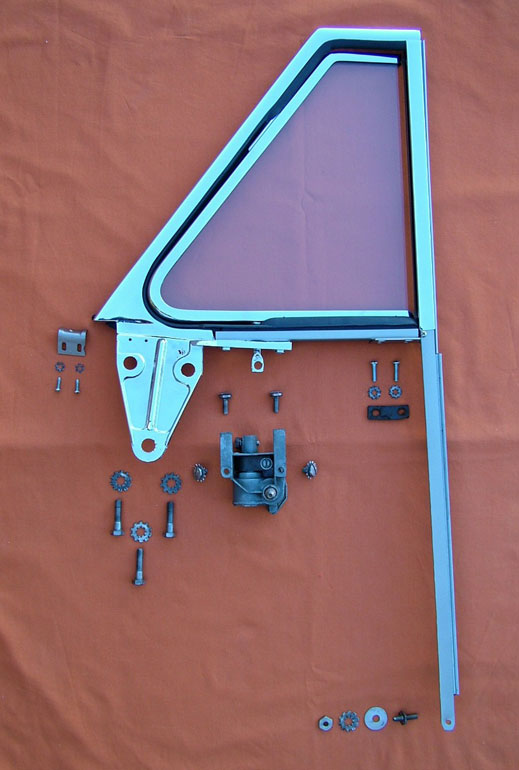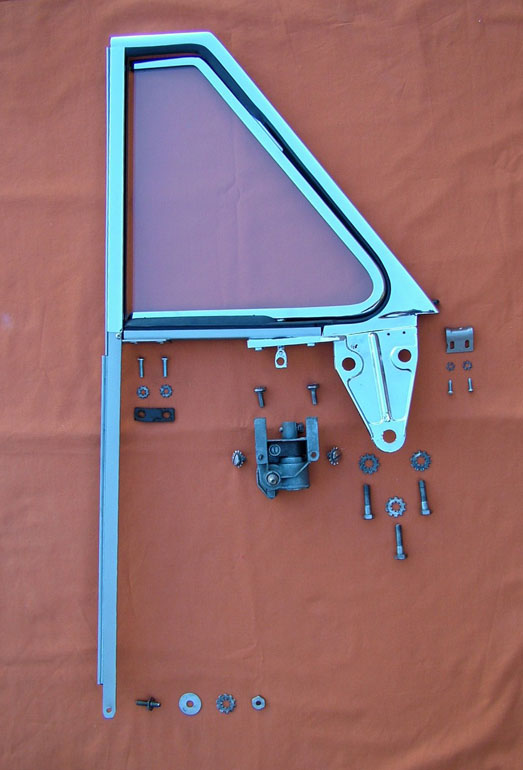 Bare with me, due to the late California winter little progress was done. Now that summer
is approaching I plan to get quit a bit done. Stay tuned.......
1 2 3 4 5 6 7 8 9 10 11 12 13 14 15 16 17 18 19 20
21 22 23 24 25 26 27 28 29 30 31 32 33 34 35 36 37 38 39 40
41 42 43 44 45 46 47 48 49 50 51 52 53 54 55 56 57 58 59 60
61 62 63 64 65 66 67 68 69 70 71 72 73 74 75 76 77 78 79 80
81 82 83 84 85 86 87 88 89 90 91 92 93 94 95 96 97 98 99 100